President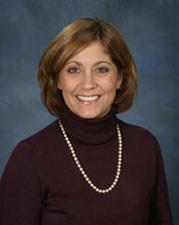 Phone: (714) 525-9195
Email:
Degrees and Certifications:
Beverly Berryman

First Elected: 12/19/2016

Term Date: 2018-2022

1659 N. Hale Fullerton, CA 92831

(714) 525-9195

(Please be sure to include your e-mail address if a response is wanted)

Beverly Berryman was elected to the Fullerton School Board in November 2006. She has lived in Fullerton with her husband Kelly and her 2 children, Cory and Andrea since 1996. Beverly grew up in Pasadena, moved to Fullerton when she and Kelly were married and since then has lived in Huntington Beach, Pleasant Hill and Burlington, Connecticut. She and her family returned to Fullerton and her children attended Acacia Elementary, Ladera Vista Junior High and Troy High School.

Beverly has always actively participated in all aspects of the schools that her children have attended, actively being involved in the PTA and School Site Council. In addition to advocating for children at their school, she has been an active Girl Scout Leader, a Grade Level advisor for the Fullerton Chapter of the National Charity League, and is co-founder of the Crittenton Cookie Mom Auxiliary.

Development of children has always been Beverly's focus. Beverly has participated in numerous Fullerton Elementary and High School district committees and study groups giving her insight into our student's well-rounded careers – from kindergarten through high school. This includes 2 years serving as Fullerton Council PTA president.

Beverly is thrilled to serve as an elected representative for the community of Fullerton on the FSD School Board.