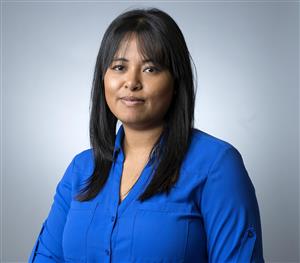 Phone:
Email:
Degrees and Certifications:
Technology Library Media Assistant

Hours

Tuesday: 8:30 - 3:30

Wednesday: 1:00 - 3:30

Thursday: 8:30 - 3:30

Welcome to Parks Jr High Library/ Media Center webpage!

My name is Mrs. Koeul (Cool) Pary and I am your school Librarian/Tech Assistant. A little tidbit about me, I love cats, Lucille Ball ( actress for I Love Lucy), visiting Disneyland, some Esports games such as Mario Party, Mario Kart, Puzzle Fighter, Lemmings, and more. I love to read about Autobiographies, Biographies, History and Manga. I love to watch Anime, Kdrama, Thai drama, Sci Fi, Cooking and travel shows.


Parks Jr. High Library
You are more than welcome to come to the library on Tuesdays and Thursdays during break, lunch, and afterschool to check out books or hang out in the library.

I am fundraising for our school library. So if you have any empty printer cartridges or old cell phones from home you want to recycle, drop them off at the Parks Library.

A few rules for the library:

1. You may only check out a book when I am present in the Library.
2. No eating or drinking in the library. You must finish your snacks and drink outside before you enter.
3. Backpacks and other belongings are to be left at the stair steps.
4. Please keep your voice level to 0-1.
5. You need to bring your School ID to check out books otherwise, you can type in your ID number with my 10-key pad.
6. You may check out 3 books for 3 weeks.
7. Unlimited renewals, BUT must bring your book to me to renew.
8. You may return your library book any time by dropping it off in the book drop slot (please feed the hungry Piranha Plant).

If you have any other library questions, you may email.
Phone:
Email:
Degrees and Certifications: