Principal's Message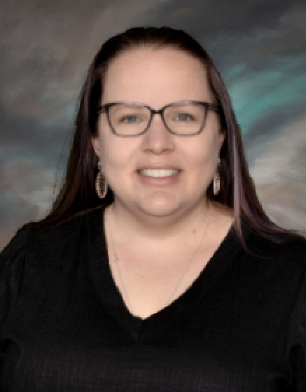 Phone:
Email:
Degrees and Certifications:
Dr.

Kelly Castillo

Kelly Castillo, Ed.D.

Principal

Greetings Pacific Drive Community,

Welcome to the 2022-23 school year!

This year, we are celebrating the expansion of many of our great programs here at Pacific Drive.

As a school, our students are continuing to grow in our Computer Science Pathway. With the addition of new robots and the expansion of our many partnerships, students will extend their influence of innovation community-wide. Our sixth graders are excited to embark on their year-long journey of line coding and app development using their 1:1 take home laptops.

Our Dual Language Academy program is expanding with our newest addition, our 4th grade class. We look forward to completing the pathway to 6th grade in the coming years. If you are interested in more information on the DLA program, please call the office and ask for Dr. Castillo. I am always more than happy to discuss our 90/10 model of Spanish immersion.

We are also enjoying the growth of our "co-teach" special education inclusion classes here on campus. This program continues to make great contributions to the entire school community as we all learn from each other. With a PreK-2nd grade progression, we are proud to continue to offer a variety of experiences to benefit all students.

This year, our GATE cluster program also continues to progress. We are excited to offer GATE cluster classes for GATE identified students in grades 3th-6th taught by FSD GATE certified teachers. With this program also comes weekend and summer opportunities for enrichment.

Families, if you are interested in volunteer opportunities, please reach out to our wonderful Social Service Assistant Hilda Shimizu for the latest on opportunities for family involvement. We need classroom support through PTA, members for our ELAC (English Learner Advisory Committee) and SSC (School Site Council), as well as volunteers to support our "Dolphin Market".

I am looking forward to another exciting year with the Pacific Drive community. Please feel free to reach out to me for additional information on any of these offerings.

See you at school!

Saludos Comunidad de Pacific Drive,

¡Bienvenido al año escolar 2022-23!

Este año, estamos celebrando la expansión de muchos de nuestros excelentes programas aquí en Pacific Drive.

Como escuela, nuestros estudiantes continúan creciendo en nuestra Especialidad en Ciencias de la Computación. Con la adición de nuevos robots y la expansión de nuestras muchas asociaciones, los estudiantes extenderán su influencia en la innovación en toda la comunidad. Nuestros alumnos de sexto grado están emocionados de embarcarse en su viaje de un año de codificación de líneas y desarrollo de aplicaciones utilizando sus computadoras portátiles 1: 1 para llevar a casa.

Nuestro programa de Academia de Lenguaje Dual se está expandiendo con nuestra nueva incorporación, nuestra clase de 4to grado. Esperamos completar el camino hacia el sexto grado en los próximos años. Si está interesado en obtener más información sobre el programa DLA, llame a la oficina y pregunte por el Dr. Castillo. Siempre estoy más que feliz de hablar sobre nuestro modelo 90/10 de inmersión en español.

También estamos disfrutando del crecimiento de nuestras clases de inclusión de educación especial de "enseñanza conjunta" aquí en el campus. Este programa continúa haciendo grandes contribuciones a toda la comunidad escolar a medida que aprendemos unos de otros. Con una progresión de PreK-2do grado, estamos orgullosos de continuar ofreciendo una variedad de experiencias para beneficiar a todos los estudiantes.

Este año, nuestro programa de grupo GATE también continúa progresando. Estamos emocionados de ofrecer clases grupales de GATE para estudiantes identificados como GATE en los grados 3 a 6 impartidas por maestros certificados en GATE de FSD. Con este programa también vienen oportunidades de enriquecimiento durante el fin de semana y el verano.

Familias, si están interesados ​​en oportunidades de voluntariado, comuníquense con nuestra maravillosa Asistente de Servicios Sociales, Hilda Shimizu, para conocer las últimas oportunidades de participación familiar. Necesitamos apoyo en el aula a través de la PTA, miembros de nuestro ELAC (Comité Asesor de Aprendices de Inglés) y SSC (Consejo Escolar), así como voluntarios para apoyar nuestro "Mercado de Delfines".

Espero otro año emocionante con la comunidad de Pacific Drive. No dude en comunicarse conmigo para obtener información adicional sobre cualquiera de estas ofertas.

¡Te veo en la escuela!